Review by FL Dorman, State College, Pennsylvania, Trip Advisor,  Level 5 contributor : "Absolutely the best tour, hands down" 
I've taken at least 10 tours in Edinburgh over the last 15 years or so. I've also toured in many other locations, and can say without doubt that THIS IS THE EDINBURGH  WALKING TOUR TO TAKE! Stuart was extremely entertaining and knowledgeable. I had no idea as to his "connections" to the area...I wish I had before the tour. I can't imagine a better person to chat with, wow! 
The above review, from Trip Advisor, is just an example of so many reviews that our guides, Stuart Usher and his son Richard, get from tourists. Please take a look at the dozens of independent reviews on Trip Advisor to see for yourself what tourists feel about the tours.

1. Our Guided Walking Group tour costs £25 per adult. See our booking page for full details. 
PLEASE NOTE:  Unlike other group tours, who often have groups of 25 to 50 or more walkers, our Group tour is restricted to A MAXIMUM OF TEN walkers to ensure your full participation and enjoyment.
2. Alternatively you could book a Private Walking tour (half-day or full day) and your party would be the only guests on the tour. See our booking page for full details.
If you wish, we can arrange to take parties larger than ten on the Private tour.
3.  If you want a motorised tour outside of Edinburgh, featuring perhaps the Highlands or other locations, please see our motorised tours section.
Be assured that Stuart and Richard's family roots are steeped in the history of Edinburgh and Scotland. Stuart's great-great grandfather introduced blended whisky to the world. His family had connections with such notables as Sir Walter Scott, Robert Louis Stevenson and even Prime Minister William Gladstone! The Ushers have a fund of humorous anecdotes and stories around the history of our lovely city.
Stuart and Richard will give you inside knowledge on Edinburgh, what to see, where to go and things to do.
They will normally start the tour at the Usher Hall, Scotland's premier concert Hall, that was donated to the city by Stuart's great uncle. 
They will take you on a tour showing you many of the major historical, cultural and architectural sites of interest in Edinburgh and also sites associated with some of Edinburgh's most famous characters.
Book your own tour today. It will make a life-long impression on you.
Let Stuart and Richard show you the glories of Edinburgh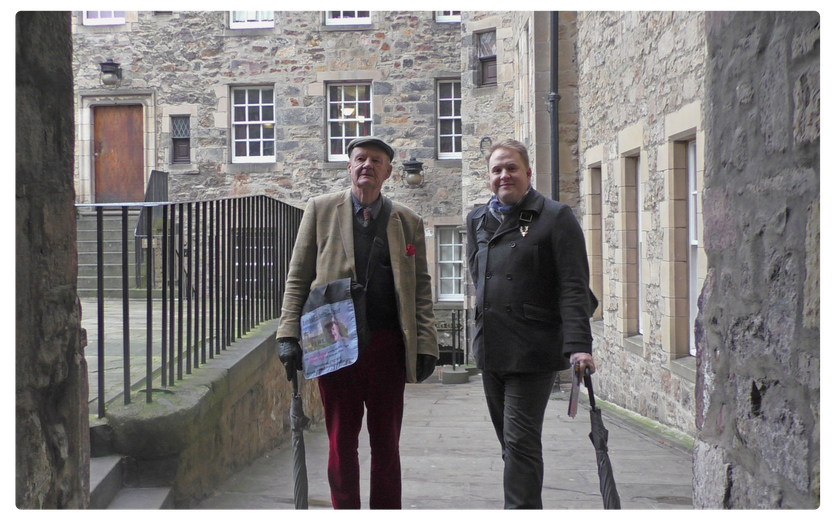 And let them show you its secrets.
For a taste of the tour, please watch this video...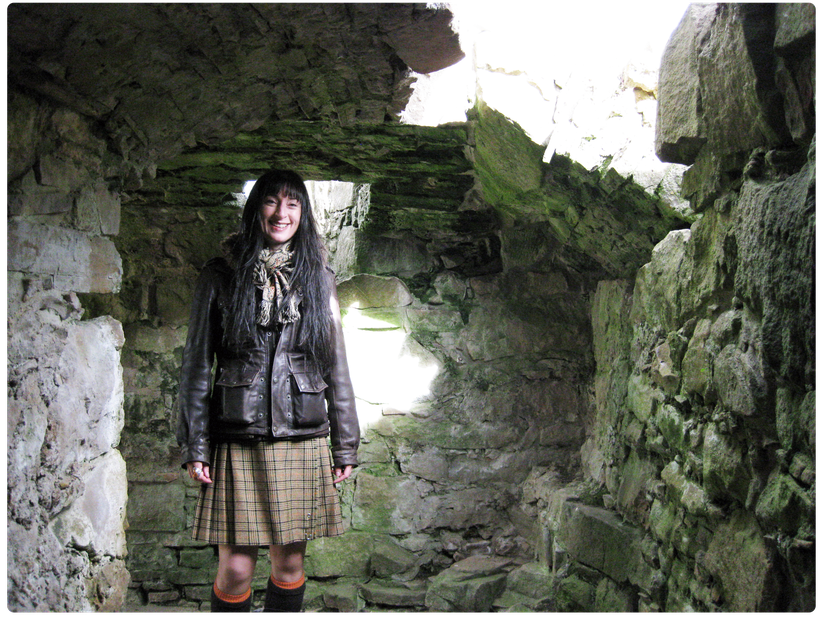 Great news! We are thrilled to announce Edinburgh expert, and professional historian, Dr Alison Duncan is joining us and will take some of our guided tours.  Alison will primarily be undertaking motorised tours but you may be pleasantly surprised by her popping up to host your tour!
Our tour has been awarded a 'certificate of excellence' by the world-renowned travel site, Trip Advisor, and is currently ranked at number 10 of 245 tours in Edinburgh. That is an astonishing achievement for a relatively small tour company like ours. 
Review by Ochinochiola, Chicago, Illinois, Trip Advisor, Level 4 contributor : "Awesome way to see and learn about Edinburgh" 
We had the great pleasure of participating in Edinburgh's Guided Tour with Richard Usher. We've been on many guided tours throughout the world and Richard was, by far, one of the most knowledgeable and entertaining guides we've ever had. Richard was interactive and warm. He took us to a number of places "off the beaten path" and provided great historical information. All in all, I highly recommend this tour.
Review by, Sabrina S., Trip Advisor, Level 3 Contributor: "Amazing day!"
My husband and I booked a private walking tour with Mr. Usher and had an absolutely incredible day. From 10 AM to 6 PM, we not only explored the city and its main attractions, but listened to the most delicious historical and literary anecdotes. Stuart will tell you all about the different architectural styles that can be seen in Edinburgh, the picturesque facts behind some very curious pub's names, and stories about Queens and Kings of yore. He will also tell you about real characters that inspired literary creations and even about criminals that used to terrorize the Old Town centuries ago. If you like history, literature and are not afraid to walk, this is your tour. Mr. Usher is a gentleman that loves Edinburgh and knows pretty much everything about it, and is also the best company for a pint or a cup of tea.